Joule is equipped with an industrial-grade base magnet, so you can quickly and securely affix it to most magnetic steel pots or induction-ready cookware. However, it has an easy-to-use, universal clip (included with initial Joule purchase) or Big Clamp (available for purchase here) for just about any other type of container you want to use it with.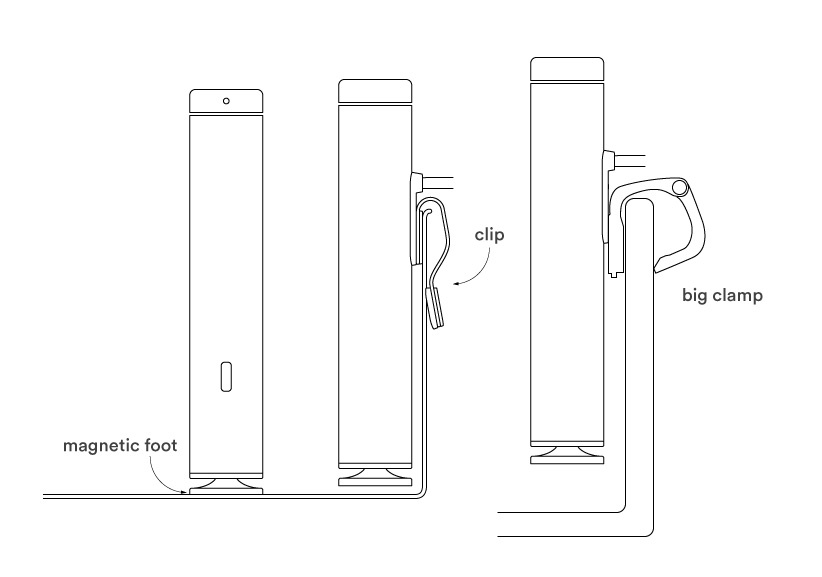 How to change the clip
To remove Joule's normal clip and swap in the Big Clamp, simply pull downward on the wire clip until it slides off. Next, slide the Big Clamp up into place until it clicks, and get cooking!