Joule has two different ways to notify you during your cooks: push notification and local notification. For example, you will receive a notification once Joule has finished preheating the water and when your cook time has finished.
Preheat finished:
This notification comes from Joule itself. If you're connected to Joule via WiFi, it will be sent to your phone/tablet as a push notification over the internet via the ChefSteps cloud. If you're using Joule via Bluetooth, you will receive this notification in the Joule app only. If Joule is connected to WiFi and you're not receiving this notification as expected, please consider the following:
Verify Joule is successfully connected to WiFi / cloud. If Joule is not connected to WiFi / cloud, it cannot send the push notification to your smart device.

Your phone/tablet is not connected to the internet (either WiFi or mobile data). If your smart device is not connected to the internet, it cannot receive this notification from the cloud.

Your phone may not be properly registered for push notifications with the ChefSteps cloud. Please do the following to initiate a fresh setup:

Launch the Joule app and go to the main menu (tap the three horizontal lines in the upper left).

Tap Settings > My Joules > [Joule name] > Disconnect Joule.

Tap Okay to disconnect.

Repeat the above steps for any Joules listed in Settings > My Joules.

Fully uninstall and reinstall the Joule app.

After reinstalling, launch the Joule app, sign into the ChefSteps account, and go through the process of pairing/connecting to Joule.

Controlling Joule via Bluetooth only: This notification requires that the app is active and foregrounded. Most smart devices will pause Bluetooth when an app is backgrounded or the phone goes to sleep. In this paused state, the preheat notification will not appear.
Timer finished:
This notification is set as a local phone/tablet alarm and will pop up when the timer is done. If you are having issues with either notification, please also verify your phone/tablet's notification settings for the Joule app. Here are some OS-specific examples:
iOS:
On the iPhone/iPad, go into Settings > Notifications > Joule. Verify all settings there are turned on as expected and whether those notifications are set to show as Temporary or Persistent.

Verify Background App Refresh is not disabled for the Joule app.

In Settings > Sounds there is a slider for the Ringers and Alerts volume. Make sure this slider volume is turned up if you're not receiving a sound with your notification.

In Settings > Do Not Disturb make sure this option isn't activated.

Make sure the Ring / Silent Switch isn't set to Silent if you're not receiving a sound with your notification.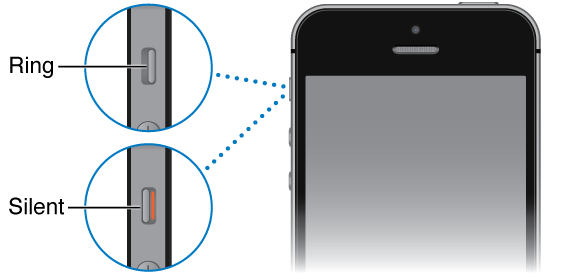 Android:
These settings/menus vary from Android version to version, phone to phone, carrier to carrier. Please refer to your device's manual and contact the manufacturer for information on how to setup and configure your Android phone/tablet.
Verify that Google Play Services is enabled on your phone / tablet.

Verify that internet access is enabled. Mobile data and/or WiFi are turned on and are not being disabled when the phone is going to sleep or the app is backgrounded.

Verify that background sync is not disabled for the Joule app.

Go into Settings > Lock Screen and Security > Notifications. Verify that Notifications is turned on and Hide Content is turned off.

Go into Settings > Sounds and Notifications > Application Notifications > Joule. Verify settings there are activated properly. (Or go to Settings > Application Manager > Joule > Notifications.)

Go into Settings > Sounds and Notifications > Application Notifications > Clock. Verify settings there are activated properly.

 

(Or go to Settings > Application Manager > Clock > Notifications.)