The Auto Start feature requires a solid WiFi/cloud connection, so if you are not seeing it as an option, please set up a new connection with your Joule by following the steps below:
Fully disconnect Joule from within the Joule app:

Launch the Joule app and go to the main menu (tap the three horizontal lines in the upper left.)
Tap Settings > My Joules > [your Joule name] > Disconnect Joule.
Tap 'Okay' to disconnect the Joule.

Fully uninstall and reinstall the Joule app on your phone or tablet.
Return to Settings > My Joules and tap 'Add a new Joule.' Follow the on-screen instructions to freshly pair/connect to Joule.
Once you have re-established the cloud connection, you should see the autostart option again! If you do not, please submit a ticket using the link below.
Autostart is unavailable for a few time-sensitive recipes like the egg recipes due to the precision required for the time and temperature of those recipes.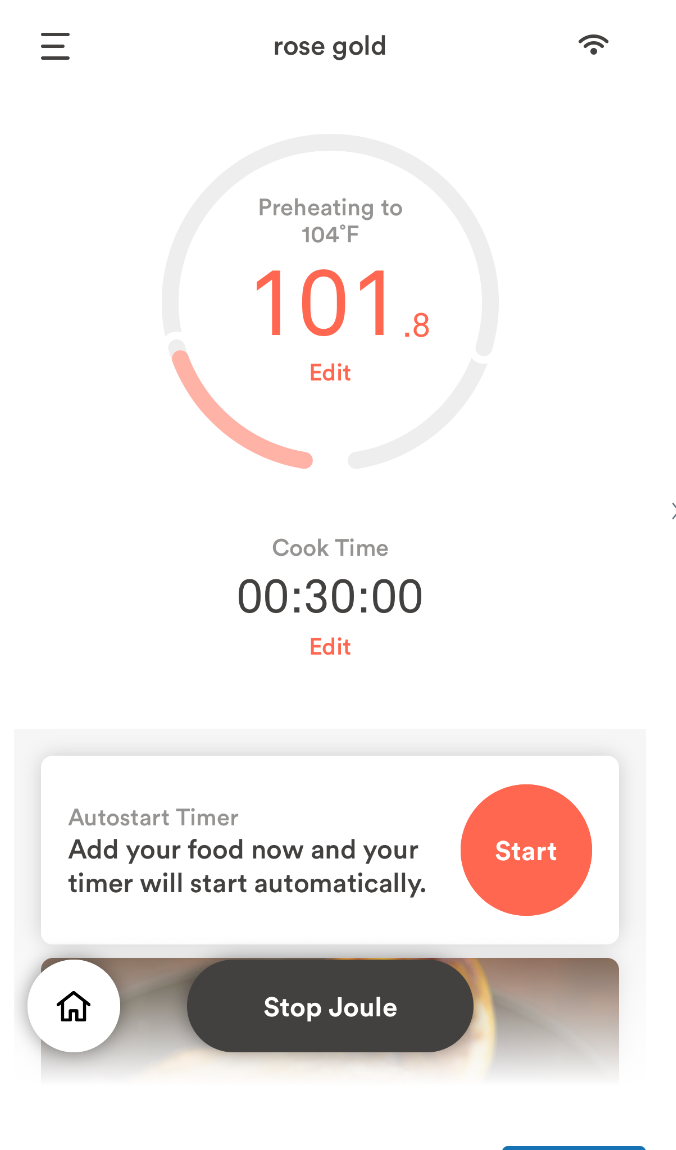 Note: If you wish not to use the Autostart Timer function, you will need to press the "Start" button when the water has preheated, and it changes from a white to an orange button to ensure that the timer starts. See below.